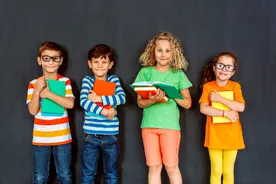 Have you or a family member been referred for psychological testing? Need an Immigration psychological evaluation for visa needs? Do you need an evaluation for your child's school or for another agency?
Lotus Counseling Center offers comprehensive psychological assessment services from a group of highly skilled clinicians with diverse training and experience in testing and assessment. Children, adolescents and adults can be assessed for a variety of issues including; ADHD, emotional-behavioral issues, personality styles, relationship styles, intelligence, learning differences, developmental delays, Autism, Bariatric Surgical procedures, evaluations for Immigration and many others. Assessments range from brief screenings to full neuropsychological batteries.
Psychological testing provides information for diagnosis, therapy treatment planning, academic programs, medication treatment planning and for a better understanding of the etiology of behavior. For children, academic achievement, ability, and intelligence tests may be utilized as a tool to assist in school placement, in determining the presence of a learning disability or a developmental delay, or in identifying giftedness. The most comprehensive levels of testing, the neuropsychological assessments, examines how a client's brain functions and why there may be problems in school, at home, with friends, or with overall success.
Why Psychological Assessment is needed?

It sounds so serious; "Psychological Testing, Assessment or Evaluation", but it really isn't and there's nothing to fear. In many ways, psychological testing and assessment are similar to medical tests. If a patient has physical symptoms, a primary care provider may order X-rays or blood tests to understand what's causing those symptoms. The results of the tests will help inform and develop a plan for treatment. Psychological evaluations serve the same purpose. Psychologists use tests and other assessment tools to measure and observe a client's behavior, thoughts and emotions to arrive at a diagnosis, qualify for needed services, and guide treatment.
• Psychological testing • Psychological Assessment • Testing and Assessment • ADHD • Emotional-Behavioral issues • Autism • Immigration evaluations • intelligence tests • Neuropsychological Assessments • Assessment or Evaluation • Immigration psychological evaluation