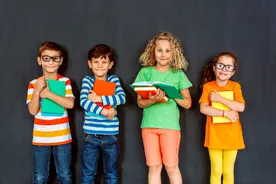 Have you or a family member been referred for psychological testing? Need an Immigration psychological evaluation for visa needs? Do you need an evaluation for your child's school or for another agency?
Lotus Counseling Center offers comprehensive psychological assessment services from a group of highly skilled clinicians with diverse training and experience in testing and assessment. Children, adolescents and adults can be assessed for a variety of issues including; ADHD, emotional-behavioral issues, personality styles, relationship styles, intelligence, learning differences, developmental delays, Autism, Bariatric Surgical procedures, evaluations for Immigration and many others. Assessments range from brief screenings to full neuropsychological batteries.
Psychological testing provides information for diagnosis, therapy treatment planning, academic programs, medication treatment planning and for a better understanding of the etiology of behavior. For children, academic achievement, ability, and intelligence tests may be utilized as a tool to assist in school placement, in determining the presence of a learning disability or a developmental delay, or in identifying giftedness. The most comprehensive levels of testing, the neuropsychological assessments, examines how a client's brain functions and why there may be problems in school, at home, with friends, or with overall success.
Why Psychological Assessment is needed?

It sounds so serious; "Psychological Testing, Assessment or Evaluation", but it really isn't and there's nothing to fear. In many ways, psychological testing and assessment are similar to medical tests. If a patient has physical symptoms, a primary care provider may order X-rays or blood tests to understand what's causing those symptoms. The results of the tests will help inform and develop a plan for treatment. Psychological evaluations serve the same purpose. Psychologists use tests and other assessment tools to measure and observe a client's behavior, thoughts and emotions to arrive at a diagnosis, qualify for needed services, and guide treatment.
Meet Our Testing and Evaluation therapists in Miami FL:
Time to get started with your Testing and Assessment Services in Miami Fl. Get to know our therapists below!
JORGE A. HERRERA Ph.D.

Dr. Jorge A. Herrera is a licensed psychologist in the State of Florida, with a specialty in pediatric and clinical neuropsychology. Dr. Herrera received his first doctoral degree from Wayne State University in Detroit, Michigan, in clinical and educational neuropsychology. Prior to that, Dr. Herrera had received a specialist degree in school psychology from Eastern Michigan University in Ypsilanti, Michigan. He participated in a post-doctoral fellowship in pediatric and clinical neuropsychology at the University of Alcala, in Madrid, Spain, where he was subsequently granted the degree of Doctor of Medicine.
Throughout his career, Dr. Herrera has had the opportunity of evaluating thousands of children and adolescents with a variety of developmental and acquired disorders, including autism spectrum disorders, specific learning disorders, attention deficit hyperactivity disorder, and intellectual disabilities, among others. He is currently an associate professor of Psychiatry at the Herbert Wertheim College of Medicine of Florida International University, and the Director of the Department of Neuropsychology at West Gables Rehabilitation Hospital. He is also a consulting neuropsychologist for First Choice Neurology.
In addition to this, Dr. Herrera has had a distinguished international career, including teaching and training neuropsychologists in Spain, Argentina, Colombia, Panama, Dominican Republic, and Chile.
NORELLA S. JUBIZ Ph.D.

Born and raised in Colombia, Dr. Jubiz is passionate about education and the underlying processes of learning. She has a unique training background that links neuropsychology, clinical psychology, and exceptional student education, which makes her well-suited to assess and treat children with various neurodevelopmental conditions that adversely impact their school performance.
Dr. Jubiz completed her bachelor's degree in Psychology at Universidad del Norte in Barranquilla, Colombia. Afterward, she completed two master's degrees in Education at Albizu University in Miami, Florida: one in Exceptional Student Education and the other in Teaching English as a Second Language. Subsequently, she completed her Ph.D. in Psychology with an Emphasis in Applied Neurocognitive Science from Universidad Maimonides in Buenos Aires, Argentina; and her internship and fellowship in Neuropsychology under the mentorship of Doctors Jorge Herrera and Nora Dieguez at the Neurobehavioral Institute of Miami.
Specializing in the field of Neuropsychology, Dr. Jubiz practices as a Psychologist, and as a School Psychologist in the state of Florida. Beyond her clinical experience in the private practice and rehabilitation hospital settings with various neurological populations and age groups, Dr. Jubiz also participates in the training, supervision, and education of international professionals at the undergraduate and graduate levels.
Dr. Jubiz has been living in Miami for over 15 years with her husband and their lovely daughter. She loves spending time with her family, dancing, and the outdoors.
Dr. Garcia Chavez obtained her Psy.D. (Doctor of Psychology) degree at Albizu University, in Miami, FL. She completed her doctoral internship and post-doctoral fellowship at the Neurobehavioral Institute of Miami. Dr. Garcia Chavez; doctoral project involved a systematic literature review examining language recovery patterns in bilingual adults with aphasia due to cerebrovascular accidents. Throughout her training and career, Dr. Garcia Chavez has had the pleasure of working with individuals of all ages and of different cultural backgrounds in inpatient acute rehabilitation facilities, and Skilled Nursing Facilities. She also works in the out-patient setting, private-practice conducting neuropsychological assessment and treatment for individuals of all ages, including children, adolescents, and adults with a variety of developmental and acquired neurological disorders.
Get In touch with us today for testing and evaluation in Miami FL.
• Psychological testing • Psychological Assessment • Testing and Assessment • ADHD • Emotional-Behavioral issues • Autism • Immigration evaluations • intelligence tests • Neuropsychological Assessments • Assessment or Evaluation • Immigration psychological evaluation