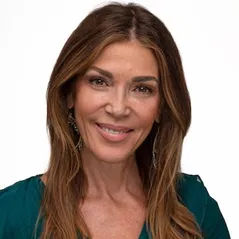 Alessana Fordin, LMHC, MS
Founder and Director

Alessana Fordin, LMHC is a licensed psychotherapist specializing in treating individuals, couples and groups. She maintains a group practice, LOTUS COUNSELING CENTER in Miami, as well as Aventura and Boca Raton, Florida. For directions, see maps under the "Contact Us" section.

Alessana works either in a more traditional "psycho-dynamic" and/or "self-psychology" orientation (helping clients to link the unconscious to the conscious and identify those behaviors that are not working for them) or in a more "solution-focused" perspective--getting results and moving sessions along quickly. No matter which orientation--"I give feedback and am warm, clear and supportive."

Alessana received her Bachelor's degree from Cornell University (1976) and completed a Masters of Science degree at Barry University with a dual specialization in Mental Health Counseling and Marriage and Family Therapy. In addition, she completed a year-long Certification in Addiction Studies at the University of Miami and is a certified addiction professional candidate. Other postgraduate training includes a two-year Psycho-dynamic Psychotherapy Program at Florida Psychoanalytic Institute. Alessana maintains a strong interest in fitness, wellness and nutrition-related activities as well as being a certified yoga instructor and dedicated yoga practitioner.