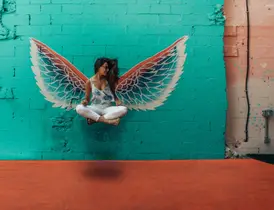 You feel like you're repeating the same patterns in relationships or at work over and over again. You're plagued by feelings of inadequacy or dissatisfaction. You're motivated to make changes in your life, but struggle with knowing where to start. If you're feeling stuck or overwhelmed by certain circumstances, our life coaching services can help you move forward. Life coaching utilizes an active, task-focused approach that allows you to reap tangible benefits in many areas of life such as a job promotion, improved health, or more rewarding relationships.

Your therapist will work with you to develop strategies for change that are tailored to your unique needs while holding you accountable for your commitment to change. Life coaching can help you feel happier, healthier, and more self-assured. Life coaching may be right for you if you experience:
Dissatisfaction at work
Difficulty forming or maintaining relationships
Time management issues
Low confidence, self-esteem, or self-worth
Creative or artistic blockages
Low motivation
Poor diet, exercise, or self-care habits
Absent or unhealthy stress management strategies
Difficulty moving on from a break-up
Addiction
Feeling stuck in grief or loss
Contact Lotus Counseling Center today to learn more about how life coaching services can benefit you by stirring action that will enrich your life and enable you to meet your goals.