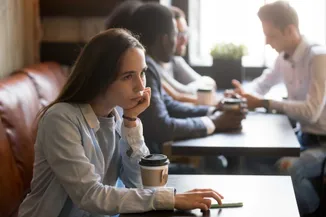 You feel like an outsider at work or school because you struggle to connect with others. Parties and social gatherings make you particularly nervous. You struggle to maintain conversations with people and worry that you are not interesting or socially appropriate.

At Lotus Counseling Center, we know it can be difficult to know what to say or do around others. Social skills may become impaired as a result of developmental disorders, ADD/ADHD, learning issues, relational style, trauma, depression and anxiety. We provide psychological services aimed at improving a person's ability to engage in social situations in a healthy way.

Therapy techniques that build social skills include:
Empathy-Building
Communication
Conversational Skills
Rehearsal
Role Play
Relationship Coaching
Practice in the Real World
Learning appropriate social skills lays the foundation for a lifetime of meaningful relationships and better functioning in many spheres of life. Don't put your social life on hold any longer; seek counseling today.