Brickell Avenue - Individual Counseling, Marriage Counseling & Couples Therapy
At Lotus Counseling, our team of psychologists and therapists, at our Brickell Ave (Downtown Miami area) location office has helped Brickell Ave couples transform their relationship and lives in a positive way. We understand each couple and person is unique. Our highly trained admin team will find the right clinician to make you and your spouse feel comfortable.
At our Brickell Ave Marriage Counseling office, our Brickell Ave therapists are highly trained to meet your relationship needs.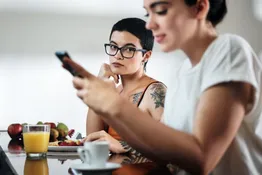 You no longer feel connected to your partner, and your marriage lacks intimacy. Or, you cannot agree with your partner on parenting issues. Maybe there was infidelity that left a deep and constant river of pain. Lotus Counseling Center can help get your relationship back on track. Our marriage, Brickell Ave counselors, offer guidance for dealing with the sensitive and painful issues that negatively impact your relationship.
Why Lotus Counseling?
We have been helping Miami couples in our practice with our uniquely talented psychologists and therapists in your Brickell Ave area.
Call or email us and our staff will help you pick the right specialist to help you work through your issues in a positive way.
Brickell Ave Couples Counseling • Brickell Ave Marriage Counseling • Brickell Ave Therapy • Brickell Ave Couples Therapy • Brickell Ave Marriage Counselor • Brickell Ave Relationship Counselor • Brickell Ave Family Therapy