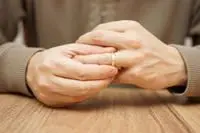 You feel unheard in your marriage. You no longer feel connected to your partner and your marriage lacks intimacy. Or, you cannot agree with your partner on parenting issues. Maybe there was infidelity that left a deep and constant river of pain. Lotus Counseling Center can help get your relationship back on track. Our marriage counselors offer guidance for dealing with the sensitive, painful issues that negatively impact your relationship.
Common marital concerns often include:
Frequent arguing
Parenting disagreements
Unhealthy patterns and dynamics infidelity
Sexual dysfunction
Marriage counseling allows you reconnect to your partner and resolve conflict throug h improved communication and additional strategies that have been deemed helpful for other couples experiencing similar difficulties. It can also assist you in the process of divorce and/or separation if you and your partner decide that this is the right route for you. When you're ready to make your marriage a priority again, Lotus Counseling Center is here for you.
Marriage Counseling • Marriage Therapy • Couples Counseling • Couples Therapy